Tottenham are interested in signing Everton trio Richarlison, Anthony Gordon, and Ben Godfrey this summer.
The Toffees are still in grave danger of relegation from the Premier League, sitting just two points above the drop zone with three games remaining.
This is despite a recent comeback in which the Merseysiders have scored 11 points from their last 18 available.
Regardless of their fate, departures appear imminent at Goodison Park as the club seeks to avoid financial fair play sanctions.
According to the Telegraph, Tottenham would try to take advantage of the situation by delaying deals for three of their best players.
Richarlison, a Brazilian forward, is a prime possibility for sale, with Everton certain of recouping the £50 million they paid for him in 2018.
Meanwhile, academy graduate Gordon has been one of the Toffees' few bright spots this season, scoring four goals and providing two assists while pulling his team out of several bad situations.
However, it is unclear whether the 21-year-old will leave his boyhood club so soon after breaking into the first squad.
Godfrey's form has been a little more inconsistent this season, but he is undeniably talented.
After a succession of eye-catching displays in the Everton backline last season, the former Norwich ace, 24, was named to England's tentative Euro 2020 team.
According to the source, Spurs are trying to unload Steven Bergwijn, Harry Winks, and Lucas Moura during the offseason.
In other news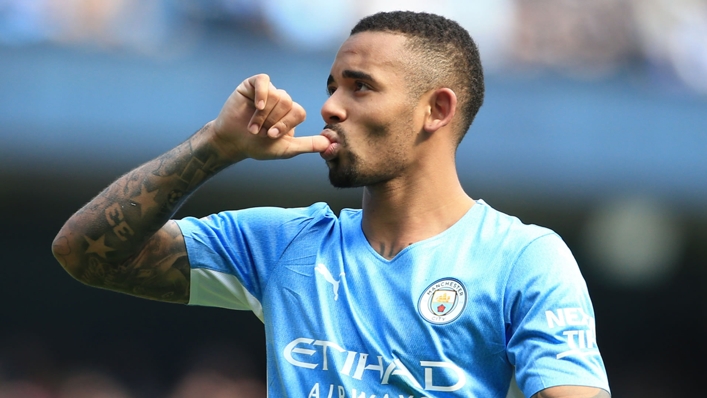 Arsenal have already conducted negotiations with Manchester City forward Gabriel Jesus about a summer move, and the striker is seriously considering it, according to his agent Marcelo Pettinati.
He said: "We had talks with Arsenal about Gabriel Jesus. We like the project — it's a possibility we're discussing.
"There are six more clubs interested in Gabriel. He's focused on the final games with Man City — we'll see."