After Atletico Madrid won 2-0 away to Elche on Wednesday, a relieved Diego Simeone complimented his players' efforts.
With the win, Atleti also sealed Champions League qualifying, extending their lead over fifth-placed Real Betis to six points thanks to goals from Matheus Cunha and Rodrigo de Paul.
During Simeone's 11-year tenure at Atletico, the club has managed to destabilize the hegemony of Barcelona and Real Madrid, winning LaLiga, the Europa League, the UEFA Super Cup thrice, and the Copa del Rey.
Simeone expressed humility following the victory, stating that the club's support is unusual, enabling for such an unusually long stay.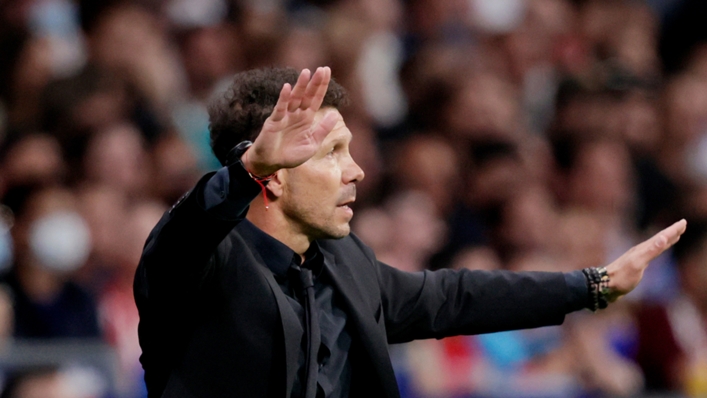 "It's an important moment because if it weren't for all the players who have passed through the club it would be impossible," he said post-match. "I am grateful and lucky because the club has always supported me. The back and forth is there, but I thank all the players that were here over this time and allowed me to have this possibility.
"I'm happy for the players, who had an irregular season. We competed very well in the Champions League and in LaLiga we couldn't maintain regularity.
"The goal has already arrived. Deserved, we worked hard and that makes us return to the Champions League for another year. This is very important for the club."
According to Simeone, the season has been unusual by Atleti's traditionally conservative and defensive standards on the field.
The 41 goals conceded by the Colchoneros this season in the league are the most in a single season since he took over as coach in December 2011.
Tensions have been simmering in that regard, and it was evident again at the Estadio Manuel Martinez Valero, with Jan Oblak and Renan Lodi exchanging heated words prior to Cunha's opening.
Following Wednesday's victory, the 52-year-old admitted that the defensive downturn has been a painful trade-off for greater offensive firepower, but he disagreed with the Oblak and Lodi argument.
"If there are discussions, it's good because the players are in the game and they're alive," he said. "I like this kind of thing because I feel that the players are in the game.
"I think this the year we've scored the most goals since I've been at the club. Also opponents have scored the most on us.
"That's the balance that it cost us to find. We had Savic and Gimenez out, Reinildo did us a lot of good. He works very seriously and with humility. In front of goal we scored a lot of goals"